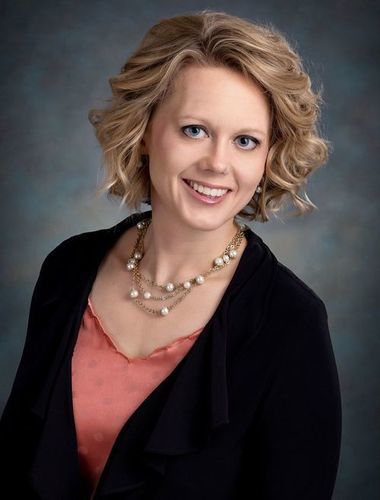 The Women, Infants and Children program, commonly known as WIC, provides nutrition education, resource referrals, and nutritious foods to supplement diets for low-income women, infants and children up to the age of five, who are at a nutrition risk.
WIC plays an important role in the overall health of our community.
WIC decreases the rates of birth defects and preterm deliveries by educating parents about the risks and outcomes of certain types of lifestyle behaviors during pregnancy.
WIC monitors iron levels of participants; we educate mothers on the importance of a healthy iron level for the development of their child(ren).
WIC provides nutrition education and healthy foods, enabling families to make lifelong healthy eating and lifestyle choices.
WIC foods are specifically selected for their nutritional value and provide essential vitamins, minerals and key nutrients to ensure good health, growth and development.
Providing breastfeeding education to mothers increases the likelihood that mothers will breastfeed.  Breastfeeding reduces risks such as: breast cancer, ovarian cancer, Type 2 diabetes and postpartum depression.
Babies who are breastfed reduce their risk of: obesity, lower respiratory infections; Type 2 diabetes; asthma and; SIDS (Sudden Infant Death Syndrome).
WIC Clinic Hours Are By Appointment Only
Columbus:  4321 41st Ave., (402) 564-9931 
Wednesdays 9:00 a.m. - 6:00 p.m.  (Closed for lunch 1:00 p.m. - 2:00 p.m.)
Thursdays and Fridays 8:30 a.m. - 5:00 p.m.  (Closed for lunch 12:00 - 1:00 p.m.)
Schuyler:  316 East 11th St.
Mondays and Tuesdays, 9:00 a.m. - 4:00 p.m. (Closed for lunch 12:00 p.m. - 1:00 p.m.)
Albion:  2583 S. Highway 14, Suite #3
1st and 3rd Thursdays, 9:00 a.m. - 3:30 p.m. (Closed for lunch 12:00 p.m. - 1:00 p.m.)
WIC helps eligible families with:
Healthy Food
Breastfeeding Support
Nutrition Education
Health and community resources 
Is My Family Eligible?
You must live in Nebraska. You do not have to be a U.S. citizen to apply. 
If you are on Medicaid, SNAP, or TANF you are income-eligible. If you don't qualify for these programs, you may still qualify for WIC depending on the income of your household.
Individuals who receive benefits are pregnant, breastfeeding or postpartum women, infants, and children up to age five.
All foster children under age five are eligible for WIC.
To apply for WIC, ask questions, or schedule an appointment please call us at 402-564-9931 during our office hours.
The U.S Department of Agriculture prohibits discrimination against its customers, employees, and applicants for employment on the basis of race, color, national origin, age, disability, sex, gender identity, religion, reprisal, and where applicable, political beliefs, marital status, familial or parental status, sexual orientation, or all or part of an individual's income is derived from any assistance program, or protected genetic information in employment or in any program or activity conducted or funded by the Department. (Not all protected bases will apply to all programs and/or employment activities.

If you wish to file a Civil Rights program complaint of discrimination, complete the USDA Program Discrimination Complaint Form, found online at http://www.ascr.usda.gov/complaint_filing_cust.html , or at any USDA office, or call (866) 632-9992 to request the form. Send your completed complaint form or letter to us by mail at U.S. Department of Agriculture, Director, Office of Adjudication, 1400 Independence Avenue, S.W., Washington, D.C. 20250-9410, by fax (202)690-7442 or email at program.intake@usda.gov

Individuals who are deaf, hard of hearing or have speech disabilities may contact USDA through the Federal Relay Service at (800) 877-8339; or (800) 845-6136 (Spanish).
 
USDA is an equal opportunity provider and employer.