Where You'll Find Us
Prior to the start of the COVID-19 pandemic, East Central District Coordinators spent a great deal of time out in the communities of our four county service area.  We spoke to various groups, chaired and attended meetings, went to workshops, and made presentations.  While much of the work of our various committees has gone on over the past year, it has been virtual, for the protection of all concerned.  As guidance and conditions permit, we are now beginning to be back out in the communities we serve.  We look forward to seeing, and working with you, soon!
Check our calendar often to see what we have coming up.  If you have a group that would like to hear one of our presentations, please call us at (402) 562-7500 to get it scheduled.
Community Health Improvement Planning Meeting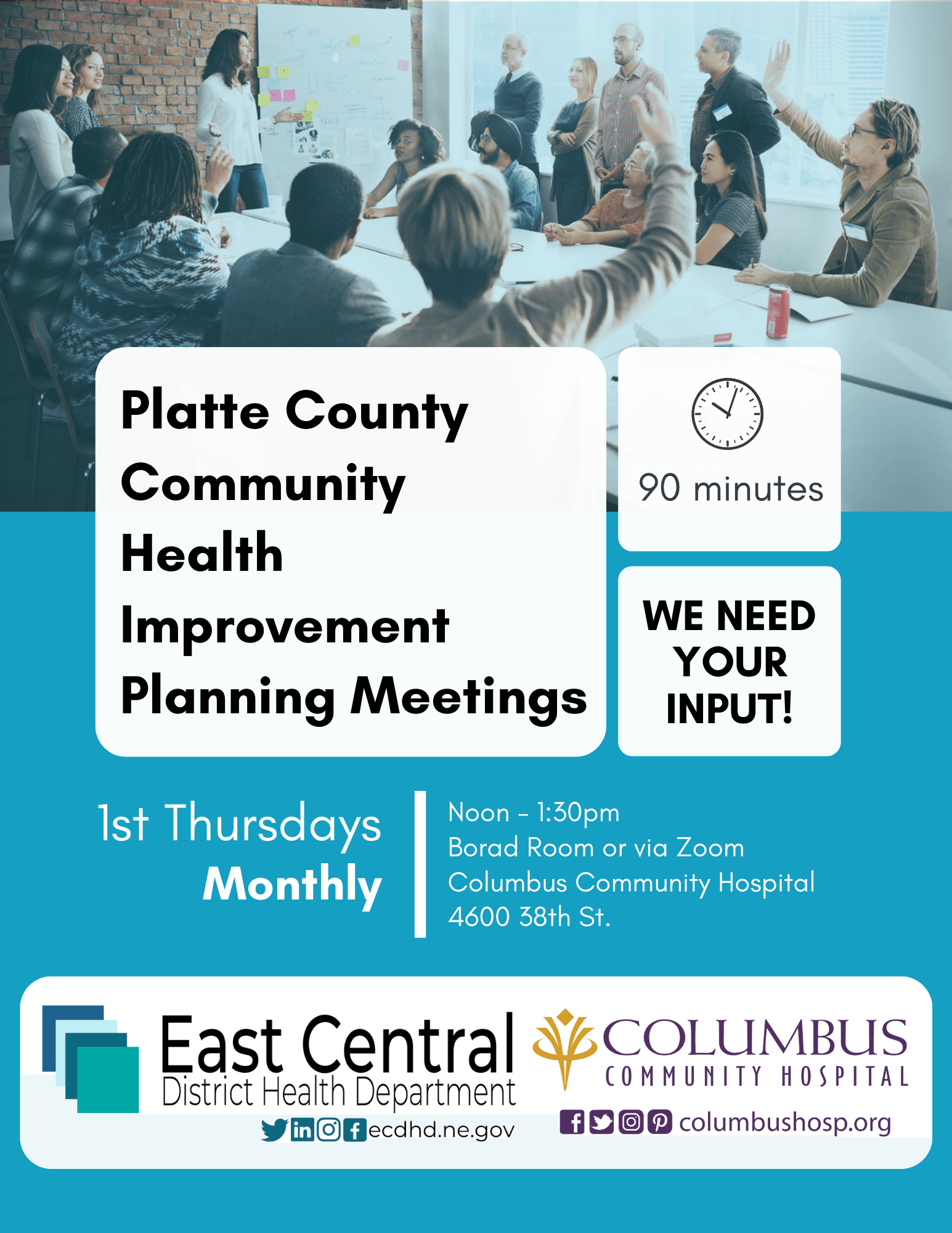 Come make a difference in the health of your community! Anyone from Platte County is welcome to attend!