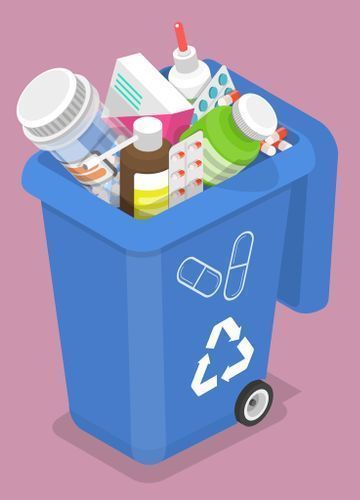 Don't throw your unused prescription or over-the-counter medication in the garbage, or down the drain. You can quickly and easily drop off unused items in one of the permanent medication take-back boxes found at several sites in our counties.  These boxes are free for the public and simple to use.
Items accepted for drop off:
Unused prescription medicines
Prescription patches
Prescription ointments
Over-the-counter medications
Vitamins
Medication samples
Medication for pets
Platte County Sheriff's Office - 24 hours a day 7 days a week
Boone County Hospital- 24 hours a day 7 days a week
Genoa Community Hospital -24 hours a day 7 days a week
Colfax County Courthouse- The Courthouse is open Monday-Friday from 8:30 a.m. to 4:30 p.m. and is closed on major holidays.
Schuyler Police Department- Monday to Friday 7 am to 8 pm.  
If these locations don't work for you, a searchable database of take-back locations registered with the Drug Enforcement Administration can be found online at https://bit.ly/3w7ED35.
Thank you for properly disposing of your unused medications.