To get more information on cleaning up mold, call (402) 562-7500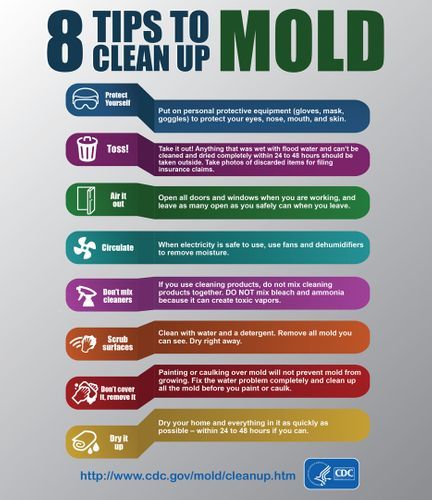 Mold can grow almost anywhere: on walls, ceilings, carpets, or furniture. Humidity or wetness, caused by water leaks, spills from bathtubs or showers, or condensation, can cause mold to grow in your home.
Mold spores are tiny particles that float through the air. These can sometimes cause health problems. Mold does not affect everyone, and different people are affected differently when mold is breathed or inhaled.
People with allergies to mold may get:
Watery eyes
Runny or stuffed noses
Itching
Headaches
Difficulty breathing
Mold can also trigger asthma attacks. Some molds produce toxins (poisons) that may be hazardous if people are exposed to large amounts of these molds. Mold spores and related mycotoxins can also pose a serious health threat to individuals who have compromised immune systems.
What Can You Do?
To prevent and get rid of mold:
Keep your house clean and dry.
Fix water problems such as roof leaks, wet basements, and leaking pipes or faucets.
Make sure your home is well ventilated and always use ventilation fans in bathrooms and kitchens.
If possible, keep humidity in your house below 50% by using an air conditioner or dehumidifier.
Avoid using carpeting in areas of the home that may become wet, such as kitchens, bathrooms and basements.
Dry floor mats regularly.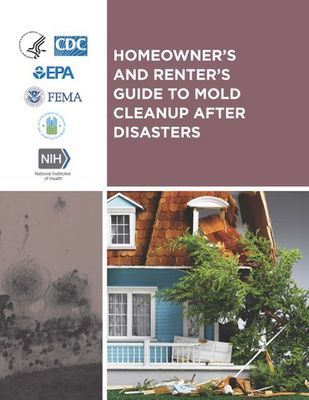 To find mold that might be growing in your home:
Search for moisture in areas that have a damp or moldy smell, especially in basements, kitchens and bathrooms.
Look for water stains or colored, fuzzy growth on and around ceilings, walls, floors, windowsills and pipes.
If you smell a musty odor, search behind and underneath materials such as carpeting, furniture or stored items.
Inspect kitchens, bathrooms and basements for standing water, water stains and patches of out-of-place color.
To control moisture problems and mold:
Fix any water problems immediately and clean or remove wet materials, furnishings or mold.
Clean up spills or floods within one day. If practical, take furniture that has been wet outside to dry and clean. Direct sunlight prevents mold growth.
Dry all surfaces and fix the problem or leak to prevent further damage.
Install a dehumidifier when a moisture problem is evident or when the humidity is high.