Vaccine clinics are offered at our three East Central District Health Department office locations.  Due to a busy schedule, appointments are required.
COVID-19 vaccines and boosters are available.  Influenza (flu) vaccines are also available during flu season.
For more information, contact Immunization Program Coordinator Sami Byrnes at (402) 562-7500 ext. 280.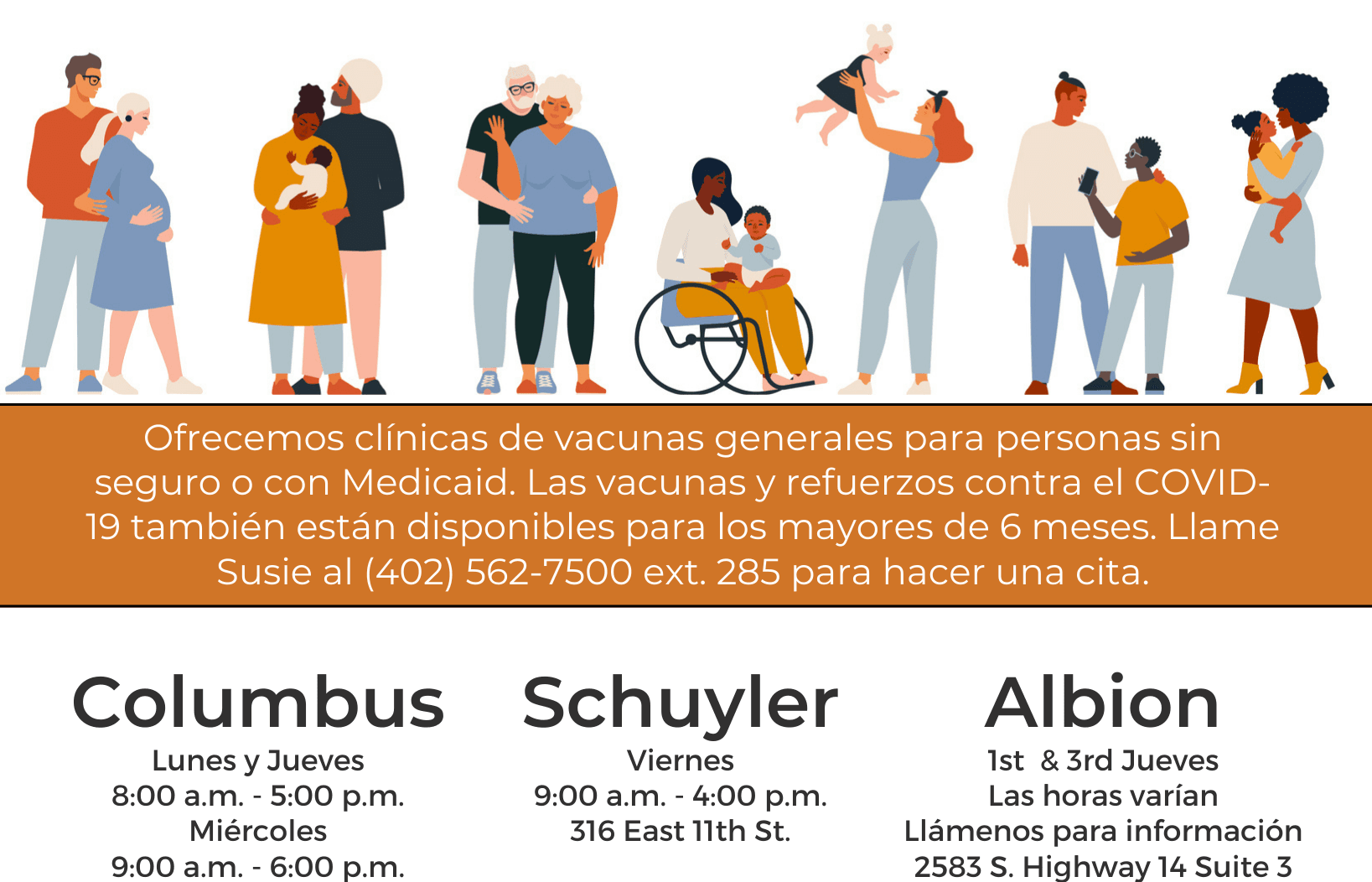 ALBION
1st and 3rd Thursdays
Times vary; call for information
2583 S. Highway 14 Suite #3
SCHUYLER
Every Friday
9:00 a.m. - 4:00 p.m.
316 East 11th St.
COLUMBUS
Mondays and Thursdays 8:00 a.m. - 5:00 a.m.
Wednesdays 9:00 a.m. - 6:00 p.m.
Please call for an appointment 
4321 41st Ave.