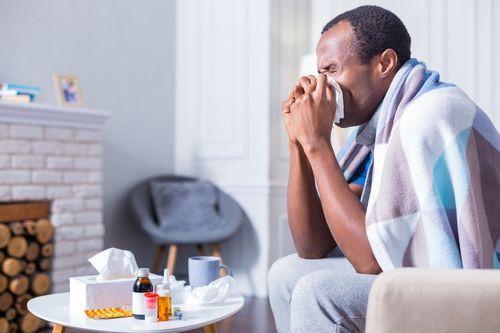 Influenza (flu) is a contagious respiratory illness caused by influenza viruses. It can cause mild to severe illness. Serious outcomes of flu infection can result in hospitalization or death. Some people, such as older people, young children, and people with certain health conditions, are at high risk of serious flu complications.  There are two main types of influenza (flu) virus: Types A and B. The influenza A and B viruses that routinely spread in people (human influenza viruses) are responsible for seasonal flu epidemics each year.
The best way to prevent flu is by getting vaccinated each year.
Flu Vaccines
Influenza is a potentially serious disease that can lead to hospitalization and sometimes even death. Every flu season is different, and influenza infection can affect people differently, but millions of people get flu every year, hundreds of thousands of people are hospitalized and thousands to tens of thousands of people die from flu-related causes every year. An annual seasonal flu vaccine is the best way to help protect against flu. Vaccination has been shown to have many benefits including reducing the risk of flu illnesses, hospitalizations and even the risk of flu-related death in children.
Getting a flu vaccine is more important than ever to protect yourself and the people around you from flu, and to help reduce the strain on healthcare systems responding to the COVID-19 pandemic.
Questions about the influenza vaccine? Click below.
Key Facts and Information about Seasonal Flu Vaccine
What To Do If You Get Sick
People who are experiencing these warning signs should get medical care right away.
Children
Fast breathing or trouble breathing
Bluish lips or face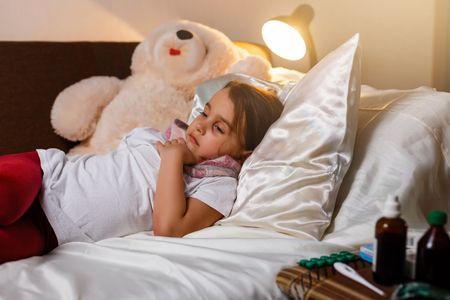 Ribs pulling in with each breath
Chest pain
Severe muscle pain (child refuses to walk)
Dehydration (no urine for 8 hours, dry mouth, no tears when crying)
Not alert or interacting when awake
Seizures
Fever above 104°F
In children less than 12 weeks, any fever
Fever or cough that improve but then return or worsen
Worsening of chronic medical conditions
Adults
Difficulty breathing or shortness of breath
Persistent pain or pressure in the chest or abdomen
Persistent dizziness, confusion, inability to arouse
Seizures
Not urinating
Severe muscle pain
Severe weakness or unsteadiness
Fever or cough that improve but then return or worsen
Worsening of chronic medical conditions