El programa de Salud de Minorías tiene como objetivo proporcionar educación y asistencia para la salud en la búsqueda de recursos para las poblaciones minoritarias en los condados de Platte y Colfax. El enfoque principal de la educación para la salud está en las áreas de diabetes, obesidad y mejorar la salud mental. El personal bilingüe lleva acabo clases de salud gratuitas y puede responder preguntas de la comunidad.
---
The Minority Health program aims to provide health education and assistance in finding resources for the minority populations in Platte and Colfax counties. The main focus of health education is in the areas of diabetes, obesity, and mental health improvement. Bilingual staff conduct free health classes and can answer community questions.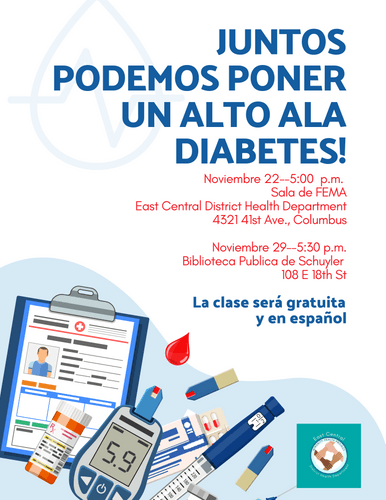 Our Programs
Conexiones de Familia/Family Connections
El programa de Conexiones de Familias es un programa gratuito de control de peso infantil basado en la familia, que ECDHD ofrece en asociación con el Centro Médico de la Universidad de Nebraska.  El programa es para familias con un niños, de 6 a 12 años de edad, que tiene un IMC (Índice de Masa Corporal) alto.  Las clases están disponibles en español e inglés.
Family Connections is a free, family-based childhood weight management program that ECDHD is offering in partnership with the University of Nebraska Medical Center.  The program is for families with a child, ages 6-12 years old, that has a high BMI (Body Mass Index).  Classes are available in Spanish and English.
Heather Johnson

Lorena (Loree) Rivas

Community Health Worker
Promotora Comunitaria de Salud

Susie Carney

Community Health Worker
Promotora Comunitaria de Salud