"Why You Should Vaccinate" Presentation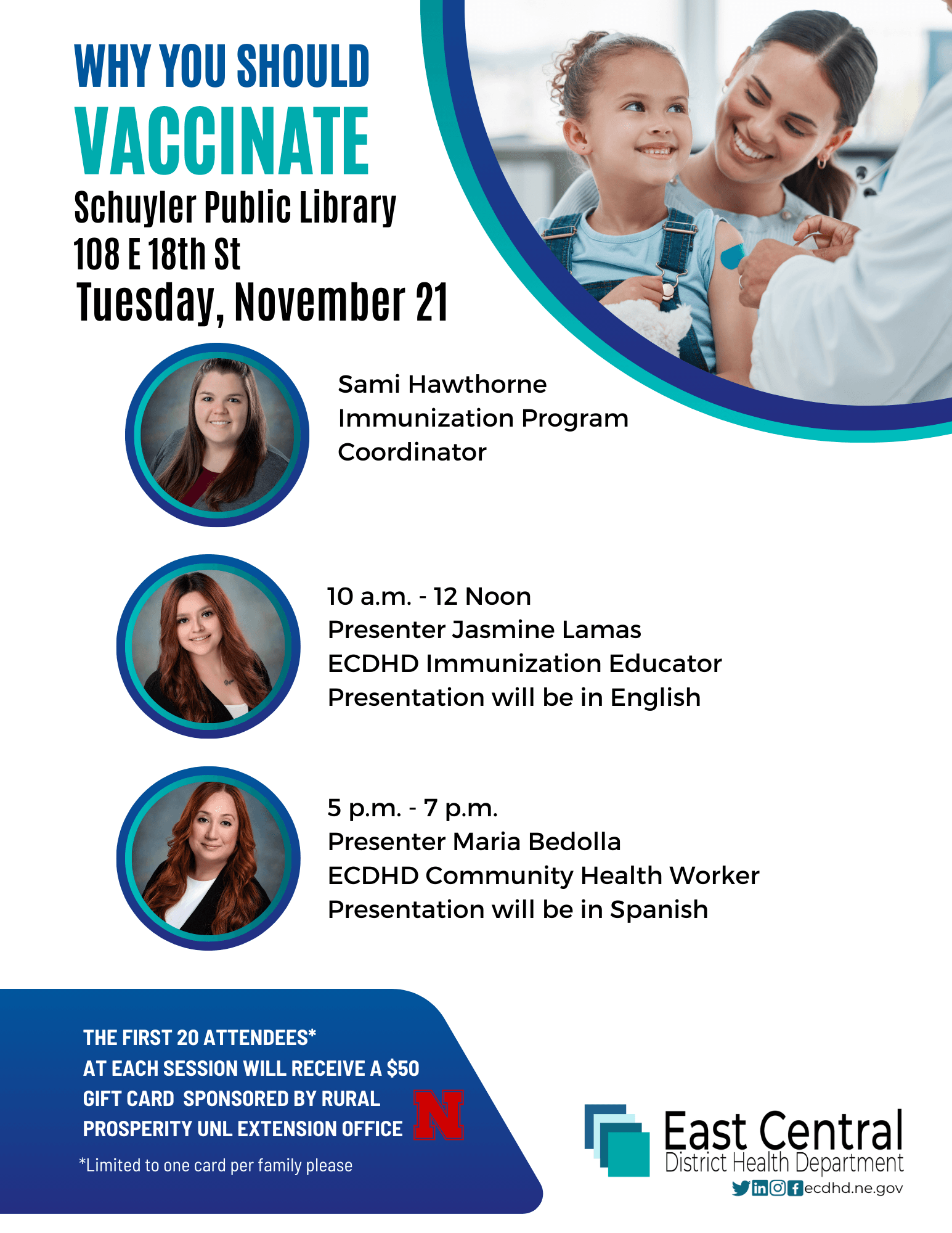 Immunization Educator Jasmine Lamas will present information in English from 10 a.m. - Noon. From 5:00 p.m. - 7:00 p.m., Community Health Worker Maria Bedolla will present this information in Spanish.
The first 20 attendees at each session will receive a $50 gift card sponsored by the Rural Prosperity UNL Extension Office.