COVID19 Walk In Vaccine Clinics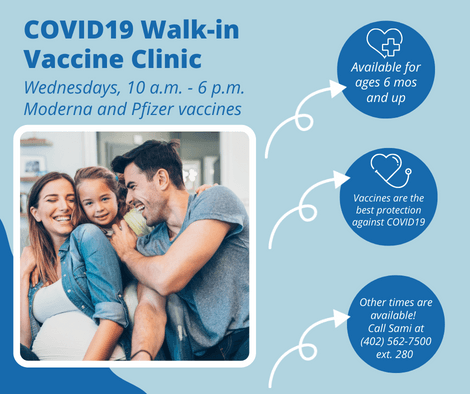 COVID19 FAMILY VACCINE CLINICS are now for everyone ages 6 months and older.  Parents must be present for those younger than 19 years old.
Wednesdays: 10 a.m. - 6 p.m.

No appointment necessary.

Pfizer, Moderna and Novavax vaccines 

All bivalent vaccines and booster doses are available
You can also walk-in to our Immunization clinic during our regular business hours, Monday through Thursday, 8 a.m. - 5 p.m.  Just ask our front desk staff to be directed to Sami or Susie in Immunizations.