Stay up-to-date with Press Releases and Op/Eds from East Central Health Department.
News and Editorials
April Declared Public Health Month in Columbus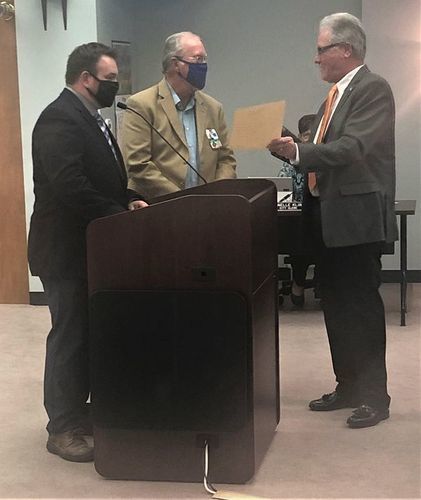 This year, National Public Health Week was April 5-11.  This annual week of recognition and celebration is sponsored by the American Public Health Association (APHA).  While COVID-19 restrictions once again prevented a more public celebration of the week, it was noted on ECDHD's social media outlets.  At the April 5 meeting of the Columbus City Council, Mayor Jim Bulkley read a proclamation, declaring April 5-11, 2021 as National Public Health Week in Columbus.  He presented CEO Patrick Peer and CPHO Chuck Sepers with a copy of the proclamation, that reads in part, "I call upon the people of Columbus to observe this week by helping our families, friends, neighbors, co-workers, and leaders to better understand the value of public health, and supporting great opportunities to adopt preventive lifestyle habits in light of this year's theme, 'Building Bridges to Better Health.'" 
---
News You Can Use from the CDC