Due to the Abbott formula recall, you may be having a hard time finding the formula you normally get from WIC at the grocery store. Nebraska WIC has received waivers from USDA allowing us to TEMPORARILY offer different brands of formula until more formula that is not affected by the recall is available
---
Formula Shortage FAQs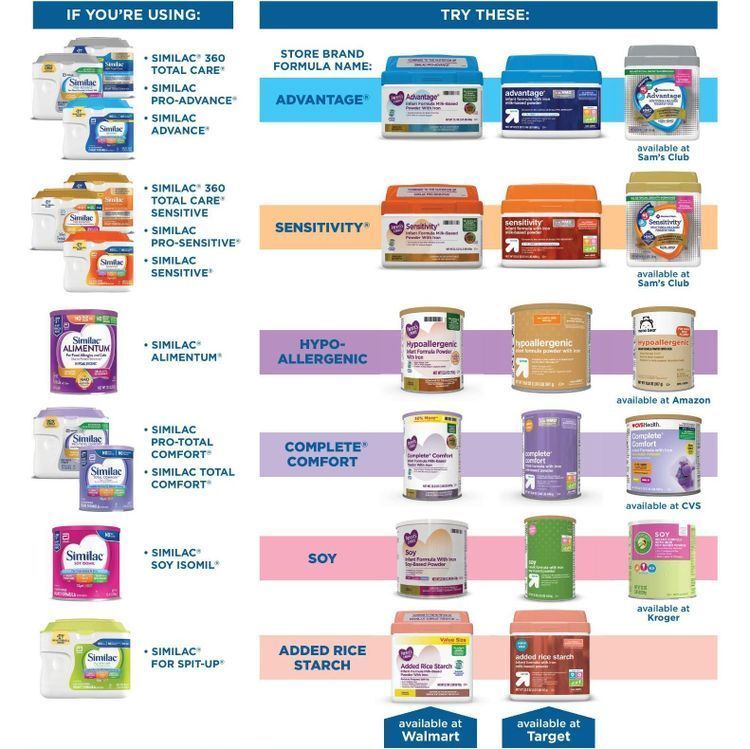 Is there a recipe for homemade baby formula?
The American Academy of Pediatrics strongly advises AGAINST feeding your baby homemade formula.  Making infant formula used to be common.  Today we know that homemade formula is not safe for your baby.  The first year of life is an important stage of development.  Improper nutrition during this time can have long-term effects.
Can my baby drink cow, goat, or plant-based milk?
Plant based milk, like soy, almond, hemp, etc., is NOT SAFE for your baby.  According to the CDC, cow's milk may put babies under 12 months old at risk for intestinal bleeding.  Animal milk has too many proteins and minerals for your baby's kidneys to handle, and does not have the right amount of nutrients your baby needs.
Is it okay to buy formula from another country?
The FDA does not check formulas from other countries for safety.  Shop at well-known stores and websites located inside the United States.
Can I add more water to the formula to make it last longer?
Formula made with too much water can cause your baby to lose weight, or become malnourished.  Adding cereal to your baby's formula bottle can increasing the risk of choking.  Your baby's pediatrician or healthcare provider, a WIC nutritionist, or the local food bank may be able to help you locate formula.
---