USDA Waivers are Ending
During the formula shortage crisis, WIC was able to provide more types of formulas than ever before. This helped our participants find formula during this very difficult time. WIC was able to do this because USDA approved waivers to help during this unprecedented situation.
Luckily, more formulas are now available in stores.  Due to this, Nebraska WIC's waivers are expiring, and we are required to only provide the formulas we have a contract for.  Unless your baby has a medical condition, Nebraska WIC will only provide Similac formulas, including Similac Advanced, Similac Total Comfort, Similac Sensitive, and Similac Isomil.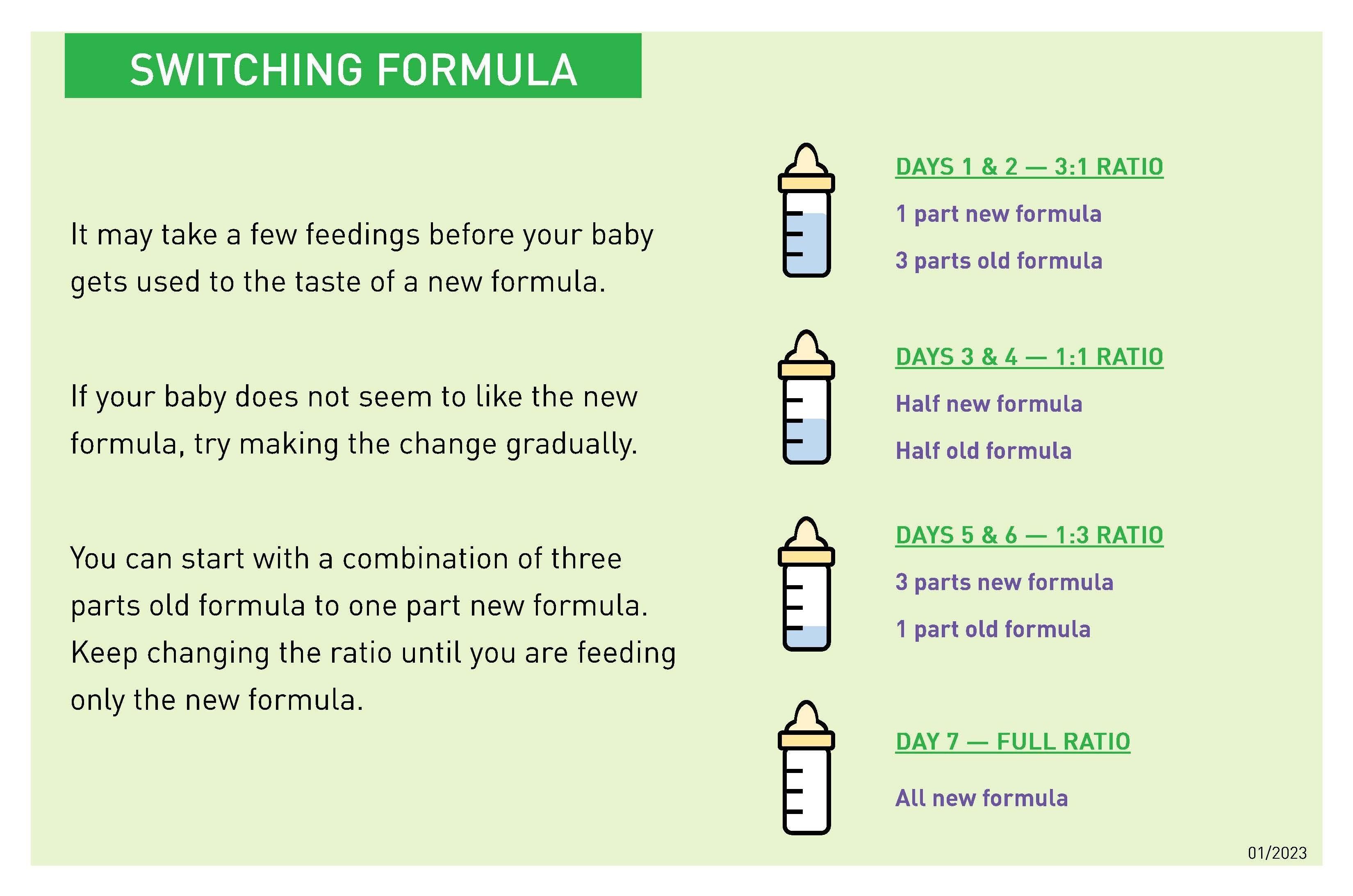 Finalizacíon de las Exenciones del USDA
Durante la crisis de escasez de formulas, WIC pudo proporcionar mas tipos de formulas que nunca. Esto ayudo a nuestros participantes a encontrar la formula durante este momenta tan diffcil. WIC pudo hacer esto porque el USDA aprobo exenciones para ayudar durante esta situacion sin precedentes.
Afortunadamente, ahora hay mas formulas disponibles en las tiendas! Debido a esto, las exenciones de WIC de Nebraska estan par veneer y solo podemos proporcionar las formulas para las que tenemos un contrato. A menos que su bebe tenga una condicion medica, Nebraska WIC solo proporcionara formulas Similac, incluidas Similac Advanced, Similac Total Comfort, Similac Sensitive y Similac lsomil.