Tobacco Prevention
Join us!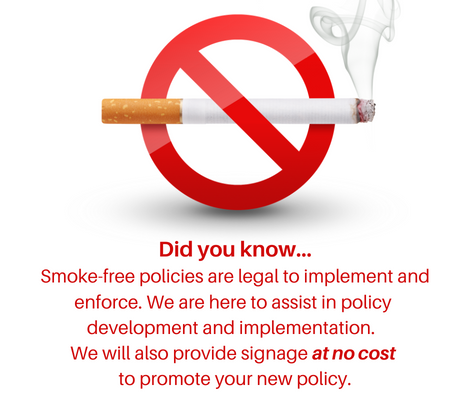 Tobacco Free Platte & Colfax Counties Coalition is made up of volunteers who are dedicated to the reduction of tobacco use and its effects on the citizens of Platte & Colfax counties.  We work to maintain smoke-free standards while raising awareness within our community about the dangers associated with tobacco use. 
Meetings are the 4th Tuesday of each month, 12:00 p.m.- 1:00 p.m.
East Central District Health Department's FEMA Room
4321 41st Ave.  Columbus (Platte County)
For more information on our meetings contact Jamie Rodriguez at 402-563-9656 ext 265 or email Jrodriguez@ecdhd.ne.gov
Are you ready to join the movement to reduce secondhand smoke exposure and youth initiation?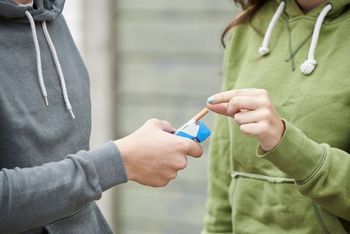 The counties of the East Central District Health Department have seen a steady decline in tobacco use and an increase in awareness, policy development, and compliance checks. 
But tobacco use is still the number one cause of preventable death.
While we are headed in the right direction, we still have a long way to go.  
What can you do?
We need your help to promote tobacco free policies where you live, learn, work, and play.
Schools:  Enhance tobacco free policies and promote policy with signage.  Ensure your school has e-cigarettes included in the policy.
Business:  Adopt a comprehensive tobacco free campus policy that includes e-cigarettes for the health of your employees and customers/clients.
Hospitals: Be the leader in your community.  Adopt a comprehensive tobacco-free campus policy. Encourage patients to quit and promote the Nebraska Quit Line at 1-800- Quit-Now or Get Help to Quit.
Multi-unit Housing:  Protect your tenants and save money; pass a tobacco-free campus policy.  Having a tobacco-free policy can lower your insurance rates, and help you flip units faster. 
City Council: Pass a tobacco-free policy to include recreational facilities.  Show the community you care about their health by making outdoor areas tobacco-free. 
County Officials: As county officials, you can save money and protect your community by passing a tobacco-free policy
Youth (individuals, 4-H, youth groups): Get involved in the movement today.  Learn about big tobacco and their motives through No Limits Nebraska.  Promote tobacco-free policies in your community.  Go to city council meetings -- ask for tobacco-free parks.  Go to your fair board – talk to them about the benefits of a tobacco-free fair. 
Protect yourself and your children.  Make your home and car tobacco-free zones.  We offer free window clings to create awareness of your tobacco- free zone.  
Nebraska Tobacco Facts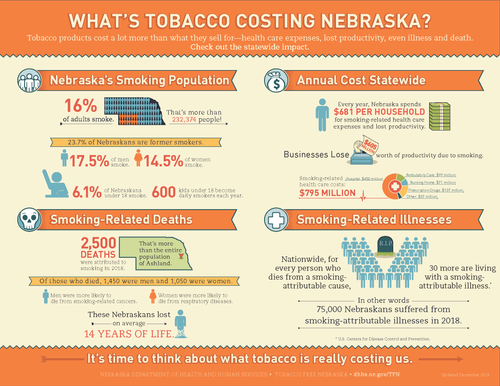 Every year, Nebraska spends at least $681 per household for smoking related medical expenses and lost productivity.  (1) 
Adult smoking rate: 16% in 2018. (2)
Adult smokeless tobacco use rate: 5.2% in 2018.  (2)
Youth (grades 9-12) smoking rate: 6.1% in 2019. (3) 
Youth who use smokeless tobacco (chew): 3.3% in 2019. (3) 
Youth who use cigars, cigarillos, or little cigars: 4% in 2019. (3)
Over 2,500 Nebraskans die each year from smoking-attributable causes. (4)
Number of kids now under 18 who will likely die early from smoking (if current trends continue): 38,000. (4) 
Nebraska kids (under 18) who will become new daily smokers each year: 600. (4)
Annual smoking-related medical expenses: $795 million.  (4)
Annual cost of lost productivity due to smoking: $605.5 million.  (4) 
94.3% of Nebraskans agree that inhaling secondhand smoke is harmful to children and adults.  (5)  
The smoking rate among pregnant women in Nebraska is 8.4% in 2017. (6)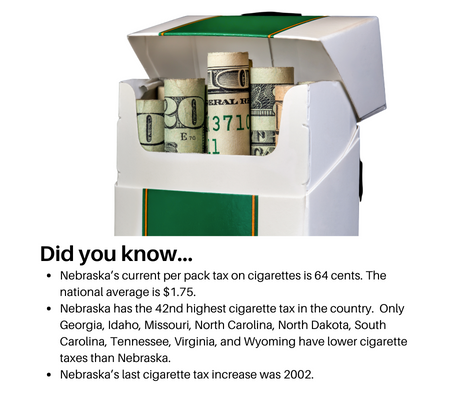 Campaign for Tobacco-Free Kids – The Toll of Tobacco in Nebraska,
Nebraska Behavioral Risk Factor Surveillance System (BRFSS) 2018
Nebraska Youth Tobacco Survey 2019
Campaign for Tobacco-Free Kids—Key State-Specific Tobacco-Related Data & Rankings
Nebraska Adult Tobacco Survey 2018
Nebraska Pregnancy Risk Assessment Monitoring System (PRAMS)
---
Resources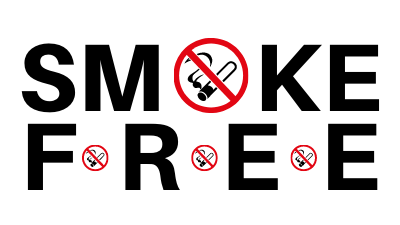 Click to find out more!